micro-needling by Vivace™
The newest generation of radio frequency micro-needling on the market is Vivace™ Fractional Micro Needle RF. This minimally-invasive treatment stimulates the natural production of collagen and is shown to be effective in tightening and alleviating facial wrinkles and fine lines.
Most people will notice immediately that skin appears more radiant and even tighter. Over time, the skin should appear smoother and firmer, with improved texture and reduced fine lines and wrinkles.
Micro-needling is a safe treatment to stimulate collagen growth. When combining it with radio frequency, it becomes the newest revolution in contouring and tightening for the face, neck, hands and body producing immediate results with little to no downtime.
Numbing cream will be applied to your skin 30 minutes prior to your appointment. Please come with your face cleansed. Multiple treatments may be required for best results. Package prices are available.
Vivace™ Micro-Needling with PRP
Commonly referred to as the "vampire facial" we use your Platelet-rich plasma (PRP) from your blood to aid in collagen production and tissue renewal. First we treat your skin with the Vivace, our state of the art radio-frequency and microneedling device that creates tiny channels on the skin's surface. Next, the PRP will be applied to the treated skin promoting the body's natural healing ability. Results include tightened skin, minimized fine lines, wrinkles, and pigmentation and improved skin texture and elasticity.
WHAT TO EXPECT FROM PRP Treatment
A small sample of your blood will be collected. The blood is then placed into a centrifuge where it is spun to separate the plasma from the red blood cells. The Platelet rich plasma (PRP) will then be applied directly to your skin post Vivace treatment.
Added to any Vivace Treatment $350

Love the skin you're in
Let's face It! We want to look our best at any age—not over-filled and over-stretched, just natural. We want to age gracefully, beautifully and elegantly. Inevitably, fine lines and wrinkles set in, and now there is a simple, minimally-invasive treatment that will address those concerns and have you out to dinner that same night.
Alleviate Wrinkles & Fine Lines
Tighten Skin
Minimize Pore Size
Improve Skin Tone & Texture
Immediate Results
No Downtime
Virtually Pain-Free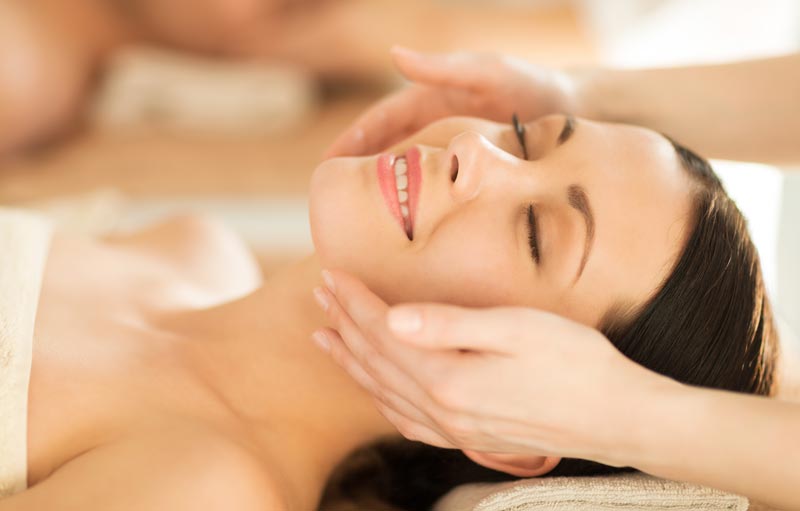 What is the Vivace™ experience?
It's the newest generation of radio frequency microneedling, and The Vivace is FDA-cleared for your safety. This minimally-invasive treatment stimulates the natural production of collagen and is shown to be effective in alleviating facial wrinkles, fine lines, and tightening and toning the face, neck, hands, and body.
We start with the most revolutionary, best-in-class Vivace Microneedling RF device, designed for an incomparable, comfortable patient experience. Only The Vivace boasts a precision robotic motor that brings discomfort to a virtual zero compared to any other device you will find in your physician's office. We recommend a personally compounded numbing cream, the best available today, and our carefully developed recovery system ensures no one knows you just had a treatment today. The results are immediate and also improve over time, giving you the best of both worlds.
Testimonials
My Vivace Experience made me a believer that the microneedling technology and specially formulated skincare products are a safe, effective, affordable treatment to stimulate new collagen growth and reverse the appearance of aging and scarring. I particularly wanted to reduce facial acne scars, and I think The Vivace may be the answer I've been looking for. With one treatment I walked out looking noticeably better even without makeup.
I have been lucky enough to have had two Vivace Experience treatments thus far. In a very short amount of time I have been amazed to see my wrinkles disappear and the texture of my skin dramatically improving. I know that the results are supposed to be getting even better over the next four to six weeks. I am so happy now that I can't imagine what it would look like in a few weeks.
I had 'The Vivace Experience' about a month ago and was thrilled! I've had other microneedling procedures before, but wasn't sure what to expect with this device. The clinician asked me during the process to report my pain level between 1 and 5. I had difficulty answering because most of the time I wasn't feeling anything that I would label as "pain," despite the fact that the machine was on its maximum setting. Immediately following the treatment, I went out to dinner (without makeup), and friends commented on how great my skin looked.
I'm glad I chose Vivace! I was a little nervous as friends have had pain during other kinds of microneedling treatments, but I found this treatment to be a breeze. On a scale of one to ten, I was at a one during the majority of the treatment. I was blown away how little I felt. One hour later, fine lines appeared to be diminished, my lips had a nice, little pout and I was ready to get back to my day and see people with no makeup on. The tightening made me feel great about myself. I plan to do a series of three, and I can't wait for the next one!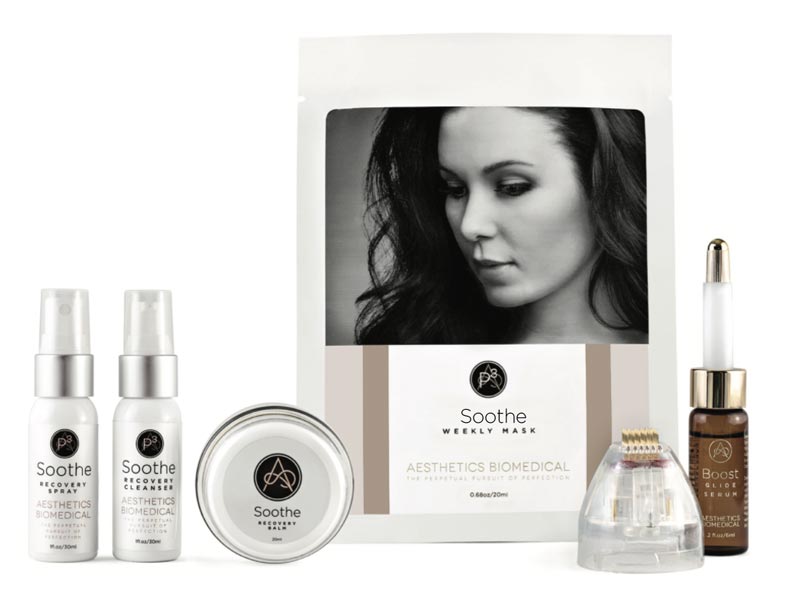 Vivace Full Face and Neck
$700
$700
Vivace Full Face and Chest
$750
$750
Vivace Full Face, Neck, Chest
$800
$800
Frequently asked questions
This is dependent on how aggressive the treatment is which will be discuss and agreed upon between you and your provider. You face will be numbed and the treatment could feel anywhere from light pressure with an occasional sparking feeling, to very warm and a bit uncomfortable.