epionce
Founded on 20 years of knowledge and experience, Epionce has proven to be a highly effective cosmeceutical, non-prescription, dermatological product line. With over 12 independent clinical studies done on their products, they have shown results in helping prevent the signs of aging and common skin conditions.
the Beauty of Healthy Skin
With a solid scientific background, Epionce products feature unique therapeutic and patent pending formulations. Their powerful ingredients work to strengthen your skin's natural defenses while repairing and restoring damaged areas, improving your skin as a whole. Their result-driven line specifically works to help delay and reverse aging, and treating conditions such as acne, dermatitis, eczema and psoriasis.  This skincare line is sulfate, paraben, gluten, and cruelty free.
Dr. Carl Thornfeldt - Epionce Founder
Epionce is formulated to help unleash the natural potential of your skin. Our unique approach provides a blend of key botanical ingredients to reveal healthier-looking skin that can help improve the visible effects of aging – giving you smoother, more radiant skin. Our gentle and effective formulas are paraben, fragrance, sulfate and gluten-free. Restorative botanical ingredients incorporate powerful multifactorial antioxidants along with barrier boosting cholesterol, ceramide and free fatty acids in proven concentrations to improve the overall health and appearance of the skin. Unlike many other products on the market, Epionce does not contain harsh ingredients that irritate the skin or cause unnecessary dryness. The result is healthier, younger-looking skin.
If you order from Epionce, please use our Epionce Expert Code: 20140602.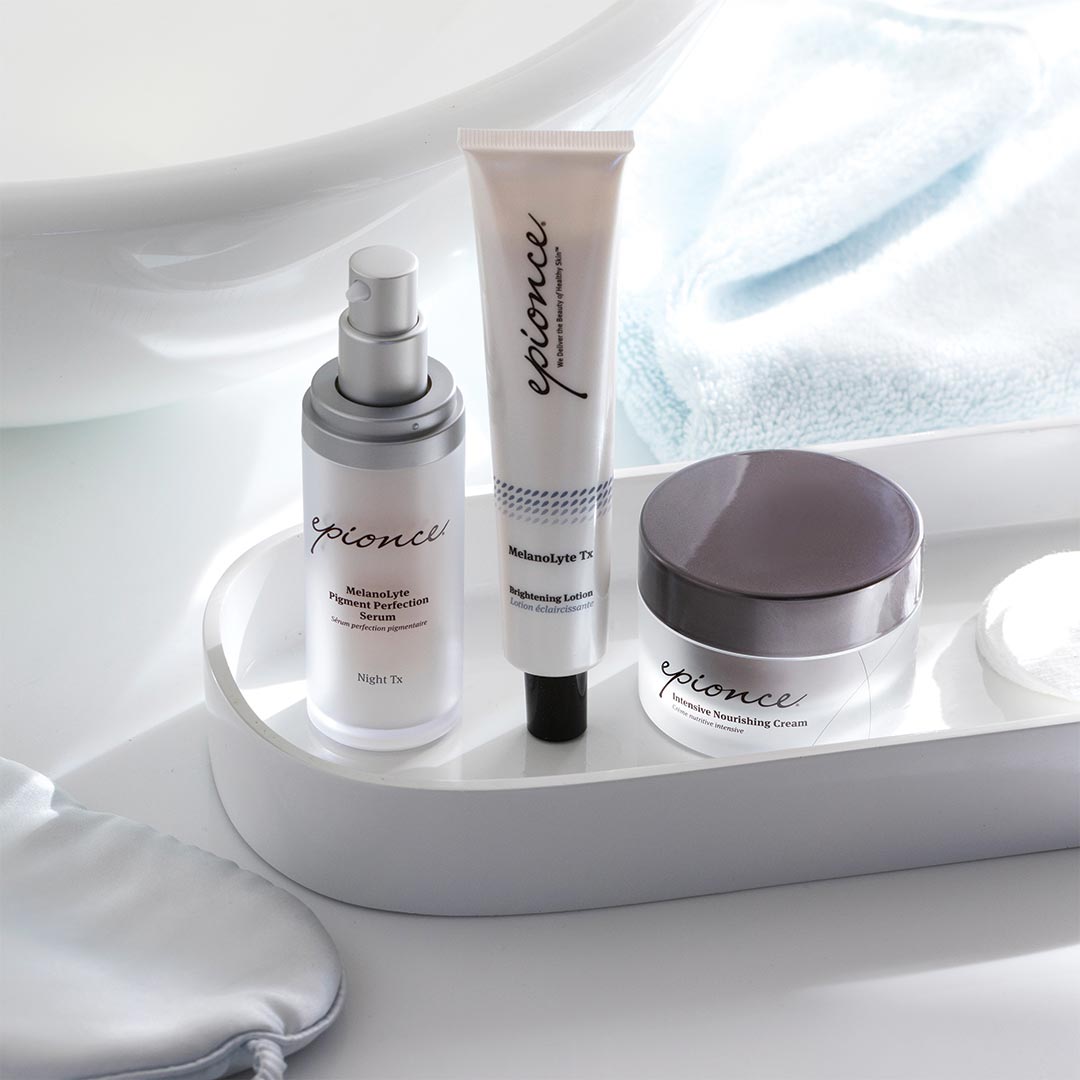 Epionce Before & After Photos